Whatsapp for Android can be downloaded from Google Play Store or it can be downloaded directly from whatsapp website from the link here. We recommend downloading whatsapp from Google Play Store.
Installing whatsapp from Google Play Store:
Click on 'Play Store' icon to launch the Google Play Store.
Type 'Whatsapp' in the search bar to search for whatsapp Messaenger.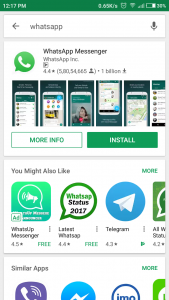 Click on Install button to download whatsapp and install: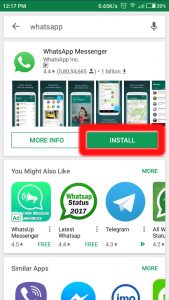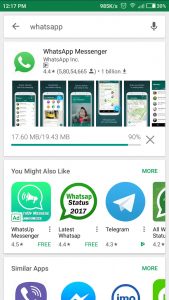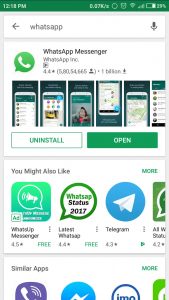 Now you will be able to find the whatsspp application on the phone. Click on whatsapp icon to open it.
For setting up whatsapp follow steps here.